Photo journal of our stay in South-east Tassie & Hartz Mountain NP
4–6 January 2020
Saturday, 4 January 2020
Waratah → Tullah → Queenstown → Derwent Bridge → Hobart → Geeveston: Platypus track [walk: 0.75h]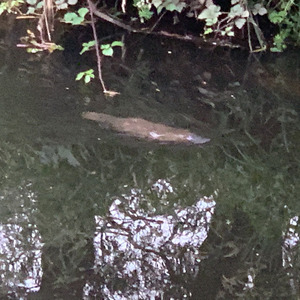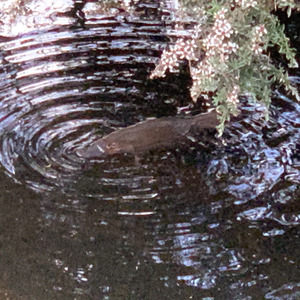 After the past few long walking days (this is the link to our excursions there in the Tarkine), we shift gears (quite literally ;-) and go for a long drive, right across the island. We are keen to travel through the mountainous area, but inclement weather (which itself is not too surprisingly around here at any time of the year and justifies accelerating the last walk) sadly prevents us from seeing much. Once we reach the East coast South of Hobart we are back to summer.
So, as soon as we've checked in at the accommodation for the night in Geeveston, we go out again on a short-ish walk to explore the local rock stars, the (normally very shy) platypus as they swim in the Kermandie River.

Sunday, 5 January 2020
Geeveston → Hobart; wineries; Hartz Peak [walk: 2.5h]
Our stay is the ideal starting point for the last of our Tassie walks: climbing Hartz Peak in the Hartz Mountain National Park. It is a short drive from Geeveston. We get rewarded for an early start by having the mountain all to ourselves (again). In terms of people, that is, there are plenty of plants and birds enjoying the morning sun.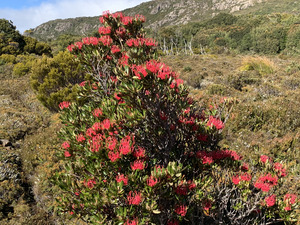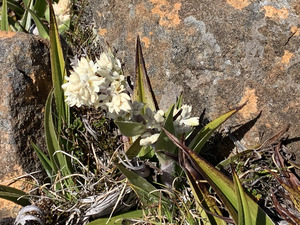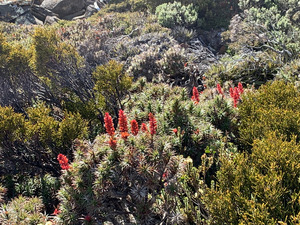 When we get to Hartz Peak, the wind has picked up significantly and it feels quite cold. While the view is spectacular and the hike very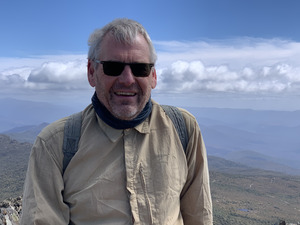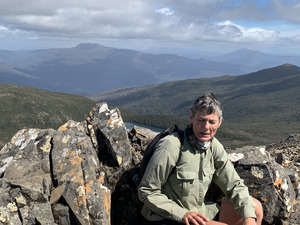 enjoyable, we just don't feel like hanging around for long; and anyway, other walkers are now starting to intrude into our solitude. So, after a short rest, we make our way down again, to finish the last hike for this holiday 😔.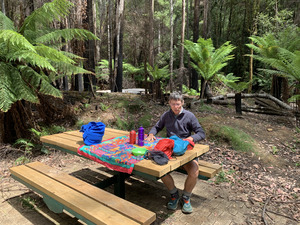 At a car park at the bottom of the mountain we spread our table cloth (which doubles as a light skirt for Trudy) and enjoy our last picknick lunch...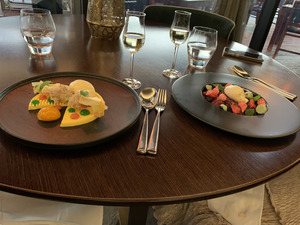 We approach our way back into civilisation in style: wine tasting, and, if necessary, dessert with dessert wine.

Monday, 6 January 2020
Hobart → home; winery
As tradition for us, we use our buffer days at the end to explore wineries—there are always some oldies we like to go back to and some new ones we are keen to check out and learn and find out more about them. 28 years ago there was just one South of Hobart (which no longer exists), these days there are several and they produce excellent cool-climate wines.
In the afternoon, we head to the airport and get home safely and well—packed with fantastic experiences and soooo many memories!
---
Return to main page of Tassie Tour 2019–20
---